Tub Recaulking
Are you searching for a professional tub caulking service in your area? You've reached the right page! Sir Grout Space Coast is a specialist in sealing those gaps around your tub. We are a leading local hard surface restoration company that provides superior services in your area and in over 40 locations nationwide.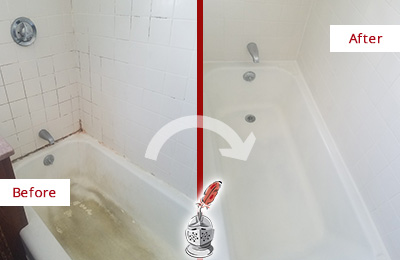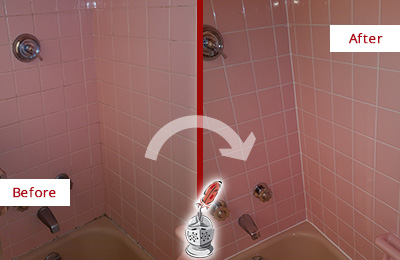 We offer tub caulking services and have the expertise to enhance your bathroom's appearance while protecting the tub's seams to prevent water damage. If the tubs in the "before" pictures look like your tub, then it needs a tub caulking service. Tub caulking is the first step to preventing serious problems, such as leaks and mildew buildup, from happening.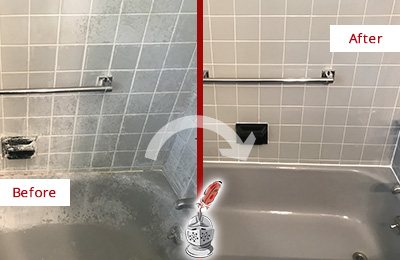 We know the consequences of faulty tub caulking. Since we always aim to provide a premier service, we have come up with our own products and processes to make tub caulking and our other services budget-friendly while maintaining the highest quality standards. Our tub caulking specialists use an exclusive, non-porous epoxy caulk, which makes the end result more durable, less prone to cracking, and resistant to mold and mildew. Our tub caulking service will not only shield the structural integrity of your bathroom, it will also improve its overall appearance and help you maintain or even increase the value of your property.
Our team of tub caulking experts know exactly how to do a high-caliber job that will leave you completely satisfied.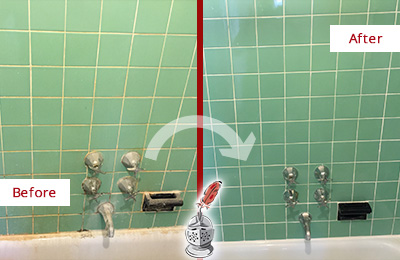 With over 40 franchises servicing homes and businesses throughout the country, Sir Grout Space Coast is a leader in the hard surface restoration industry. Our unparalleled standards and customer service are just two of the reasons why our franchises have received multiple Angie's List Super Service Awards. We've also ranked in Entrepreneur magazine's Franchise 500 List for several consecutive years, and we have been screened and approved by Home Advisor and certified by TrustDALE.com. Don't take our word for it. Read some of our
reviews
to see what customers are saying about our work.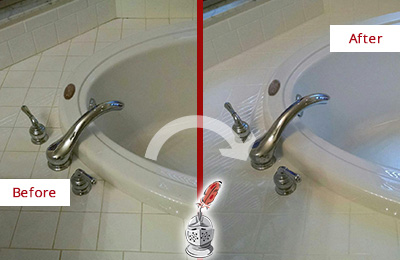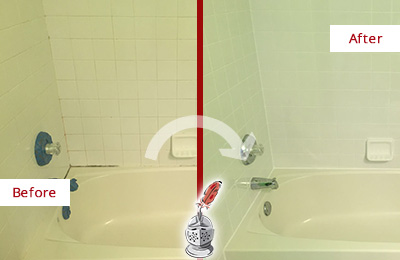 If you need tub caulking services, you can contact us now by filling out the form below or by calling us at
(321) 380-2844
. We are looking forward to helping you!